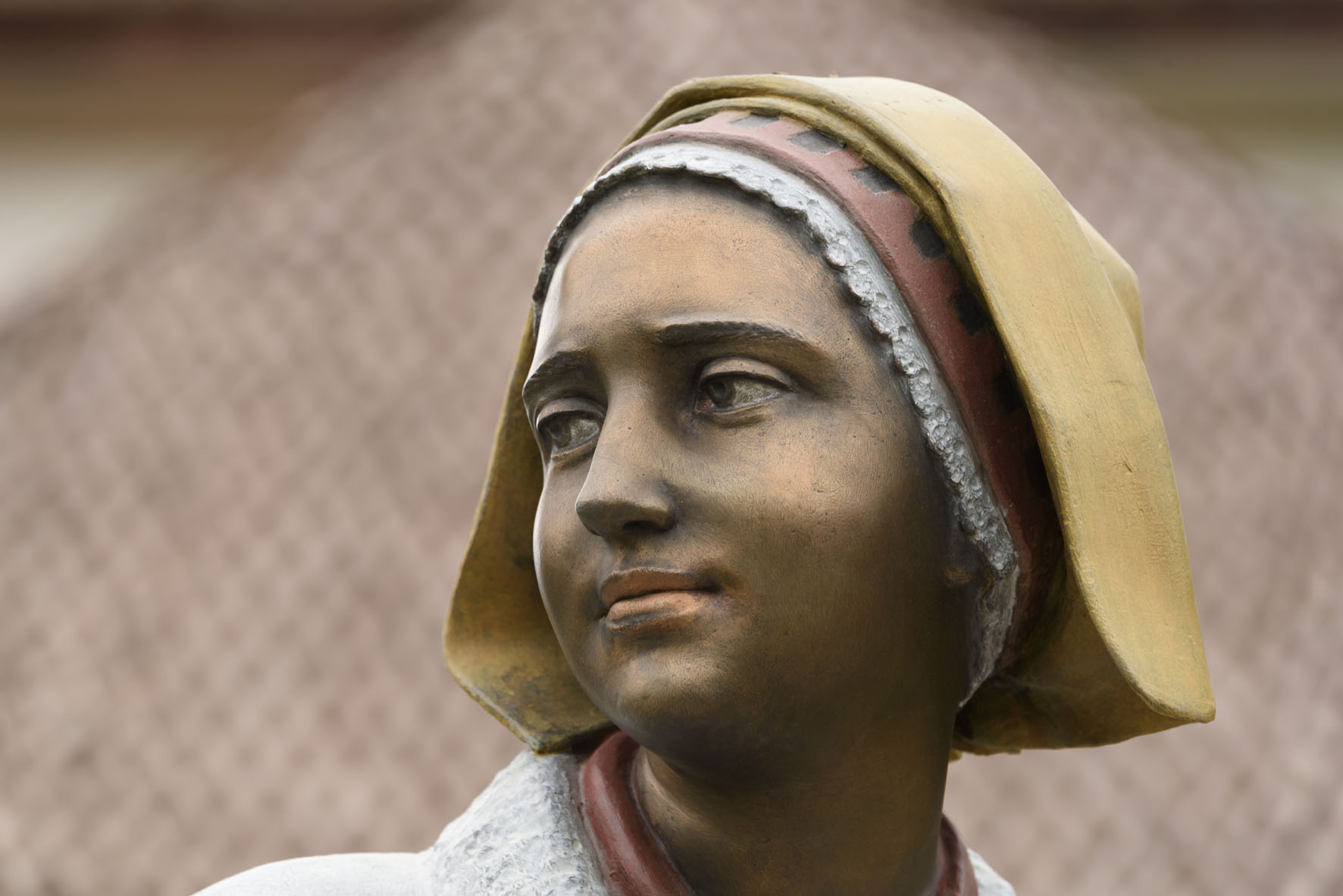 The story about Beautiful Carin (Vackra Carin) is still told from generation to generation.
In 1833, Carin Ersdotter from Djura was nineteen years old and worked as a milk maid on Järla farm in Nacka nearby the city of Stockholm. One of her wor­king tasks was to sell milk from the farm in the city of Stockholm. She had a great deal of attention paid to her because of her beauty. She was so beautiful that she caused riots in the city of Stockholm. At one occasion, more than thousands of people gathered to admire her.
When she returned to Järla farm, a great crowd follo­wed her, and she had to seek shelter in one of the nearby houses to escape it. The inhabitants were forced to use stirrup pumps to disperse the crowd. Carin was at that time even arrested by the police because she had caused riots.
Carin was known to be one of the three most beauti­ful women in Europe. She was compared to the daughter of a sail maker in Liverpool, and to the beautiful Mariana in Hamburg, and Karin was supposed to be the most beautiful.
All winter and spring 1833/1834 she appeared in public for the noblesse of Stockholm. She had so many engagements that visitors had to make an appointment to see her. Several men of noble birth proposed to Carin, but she had her fiancé in Djura.
Before Carin was going back to Djura in the spring of 1834 she was asked to visit the king Karl XIV Johan. He gave her a gift, an amount of money. A person wrote in a letter that Carin had to leave the city of Stockholm, because she drove people »crazy in the head«.
Before leaving Stockholm she had asked thirty of the nobles of Stockholm to certify that she had lived a respectable life. But back in her home-village she was distrusted and her fiancé left her, due to rumors that were circulating about her.
After a while she got married to another man, Margaretas Daniel Andersson. She and her husband had six children. She lived a strenuous life and on New Year's evening 1884 Carin's husband died. The day after, the first of January 1885 Karin passed away. They were buried on the same day, the fifth of January 1885, in the cemetery of the church of Djura.
The memory of the beautiful girl from Djura is still remaining. Many songs and stories have been written about her and artists have been inspired by her personality. One of them is the sculptor Peter Linde. In 2005 he made a bronze statue of Carin. The statue is placed in the yard of Järla farm, the former working place of Karin.
In 2011 Djura Local History Society (hembygdsförening) started to raise money for a copy of the statue to be placed in Djura. In september 2016 Carin finally came back to her home village again, in the shape of a beautiful bronze statue placed near the church of Djura.